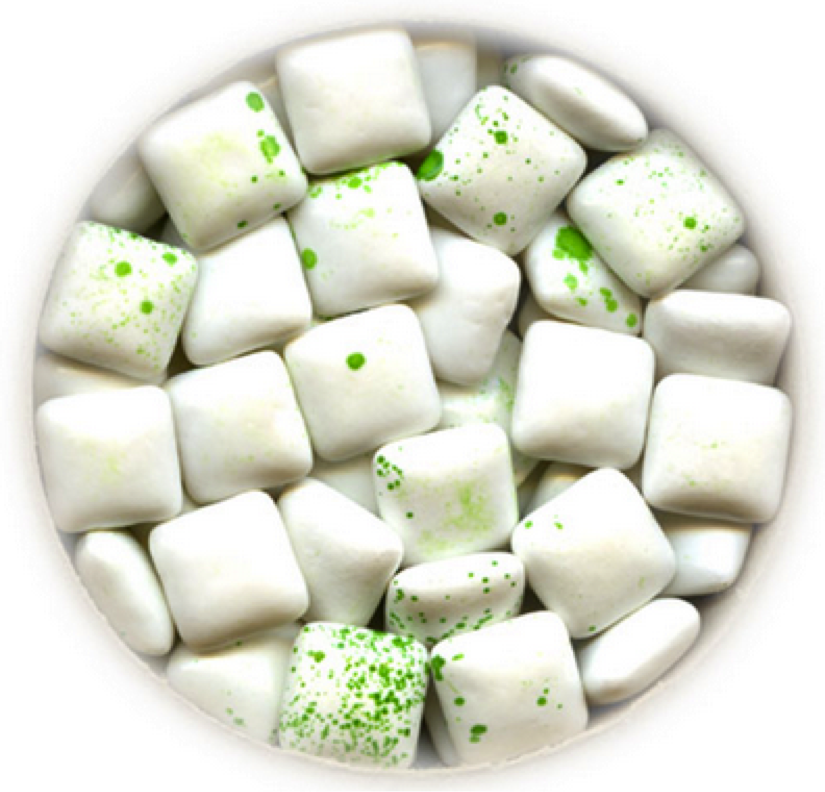 When we look to freshen our breaths, we can choose Listerine or ACT at home, but out at events or on the road…where do we turn? Often it is to either gum or mints. There are both pros and cons for chewing gum or eating mints for our oral health.

Chewing Gum for Your Oral Health
With chewing gum, the pros start with the instant taste and flavor. This can immediately work to eliminate bad breath. The next pro is the ability to help whiten teeth. Now in the market, there are a number of gum products that can make your teeth whiter.
Chewing gum also will stimulate saliva production and this is a key factor in eliminating dry mouth as well as bad breath. It can also help, through chewing, to remove food bits that might be left over after a meal.
The cons for chewing gum begin with distraction. In many situations such as interviews or first dates, the act of chewing gum is distracting and it can also be viewed as tacky or unprofessional. Some gum will lose its flavor too quickly and the possibility of excessive chewing can add extra stress to the muscles and jaw joint causing popping or pain.
Mints
When looking at mints, the pros also include an instant taste and flavor that can work to eliminate bad breath. The next pro is that mints you can suck on rather than chew loudly. They are a subtler way to freshen your breath. They are also small and easy to travel with.
Mints also tend to last longer than gum when it comes to flavor. There are also typically more mints found in each package than there are found in a single pack of gum.
The cons with mints begin with the number of mints that you are likely to consume. Mints dissolve quickly and therefore many people will eat them like a candy. There are also fewer flavors of mints to choose from and they are typically more expensive than gum. Mints also are more likely to give you cavities as they contain a lot of sugar and sugarless gum is available.
Regardless of your choice, make sure that you continue to rinse with Listerine, rinse with Act, brush your teeth, visit your dentist every six months, and floss on a daily basis to keep your teeth healthy, happy, and beautiful.